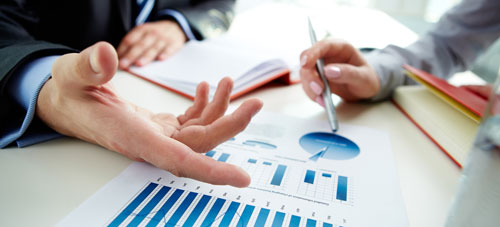 Experienced Capital Raising
Metronome professionals have significant experience in structuring and placing equity and debt securities for our clients. We have intimate knowledge of the capital markets and are well-versed in advising businesses that are undergoing shareholder recapitalizations, refinancing existing debt, raising growth equity, or raising debt financing for growth or acquisitions.
Efficient Processes
We run efficient, competitive capital raising processes to ensure our clients achieve their financing goals in a timely manner and on the best terms available in the market. We leverage our extensive relationships with senior lenders, mezzanine investors, and equity providers to ensure a market clearing solution. We are adept at anticipating and identifying potential financing issues early in the process, enabling us to address those issues before they delay or potentially prevent closing.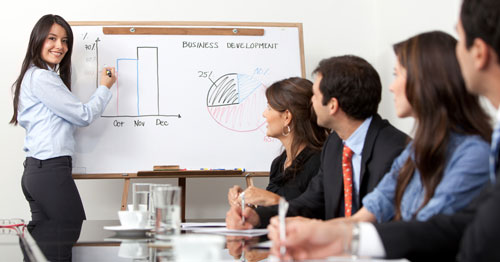 Representative Transaction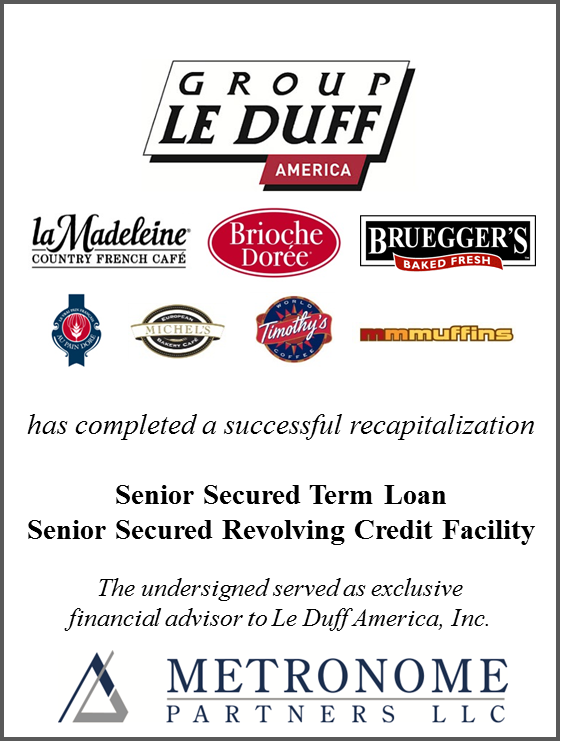 "Metronome's principals have advised Groupe Le Duff for many years across a number of transactions. From capital raises to acquisitions, we can always rely on Randy Karchmer and his team."
Claude Bergeron
Chairman & Co-CEO - Groupe Le Duff America