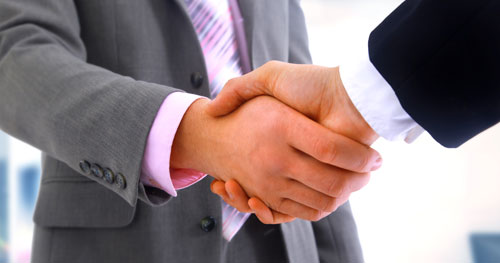 Exclusive Sale Mandates
Metronome's M&A practice is focused primarily on exclusive sale mandates for entrepreneurs, family business owners, and private equity-backed companies, and we work with our clients to maximize value and exceed shareholder objectives. Other engagements include corporate divestitures, mergers, leveraged recapitalizations, joint ventures, and ESOP transactions. We also advise clients on buy- side opportunities as part of broader, long-term strategic advisory relationships.
Transaction Preparation
Each process begins with a thorough review of our client's goals. We then determine potential strategic alternatives, assess expected valuation, and identify any potential issues or key transaction considerations. Next, we perform extensive company and industry due diligence, draft marketing materials, and devise a comprehensive process strategy, which is tailored to the unique needs of each client and all shareholders. We also identify an appropriate list of potential acquirers by leveraging our deep private equity relationships and broad access to domestic and international strategics.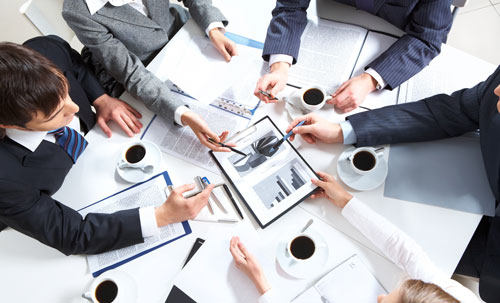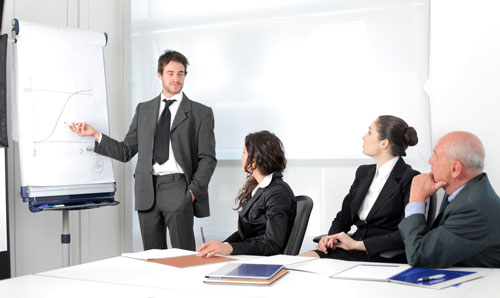 Transaction Execution and Closing
Metronome's senior professionals manage and oversee all stages of the M&A process. Select transaction milestones include: contacting prospective acquirers, distributing marketing materials, evaluating initial indications of interest, arranging meetings and presentations between acquirers and Management, facilitating acquirer due diligence, and negotiating final transaction terms. We also work closely with attorneys and accountants throughout each transaction and operate as a unified team in order to maintain deal momentum and ultimately, achieve exceptional results.
Representative Transaction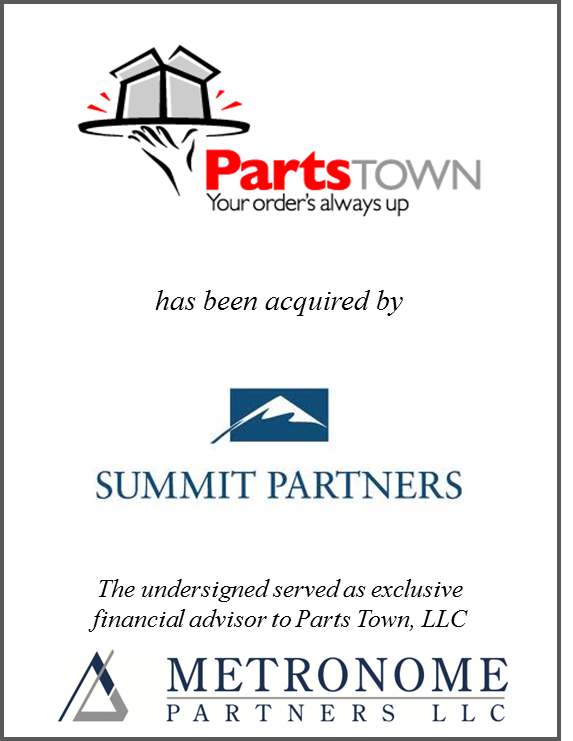 "The Metronome team did a fantastic job. Their hands-on approach and 24/7 availability were critical to the success of our process. Not only did they find us a partner who understands our unique culture and will help us continue our aggressive growth, but they did it all in less than 90 days."
Steve Snower
CEO - Parts Town